When investing in an air purifier, one must not make a compromise between size and effectiveness. Finding a powerful, yet portable air purifier is not that hard, as the market offers a large variety of affordable options. Here are some suggestions worth looking into.
Sharp FPJ30LA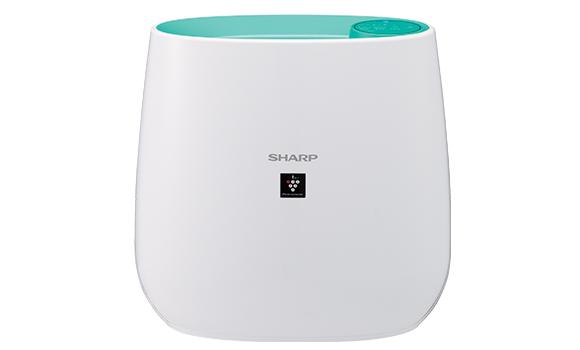 Price: ~RM339
A relatively inexpensive model with an advanced airflow design, offering a great balance of performance and convenience. Programmable modes make this a perfect choice for travellers! It is suitable for prolonged use in remote locations when the user is out during the day. Sharp's unique Plasmacluster technology is claimed to provide a particularly good level of purification.
Blueair Joy S
Price: ~RM699
The Blueair Joy S stands out with its high CADR rating, removing small particles with a high level of effectiveness. It's quiet and consumes less power than other models that offer similar performance. Blueair's intensive research has led to the creation silent operation of this model. The design utilizes the device's shape as optimally as possible, providing 360-degree filtration. Combined with its unobtrusive design, this is a great model for users who're constantly on the go.
TaoTronics TT-AP001
Price: ~RM239
With a built-in HEPA filter and portable design, the TT-AP001 by TaoTronics is another great air purifier for compact spaces. It doesn't offer much in terms of settings or customization, but its default modes should prove sufficient for most users. The Turbo mode works great in hotels and similar environments! It can purify small rooms effectively to ensure that guests are able to enjoy fresh air throughout the day. Its filtration process isn't the most effective in its class, but it still works adequately.
Xiaomi 3H
Price: ~RM579
Xiaomi's 3H might cost a bit more than other models in its class. However, it comes with a stylish design, touchscreen controls, and can be controlled remotely via an application. All those perks make up for its costlier price! This is great for users looking for convenience in the ease of controls and settings. It offers advanced filtration as well, with a three-layer process that includes a HEPA filter. Many users reported that the 3H is one of the best models on the market when it comes to thorough purification.
Philips AC0820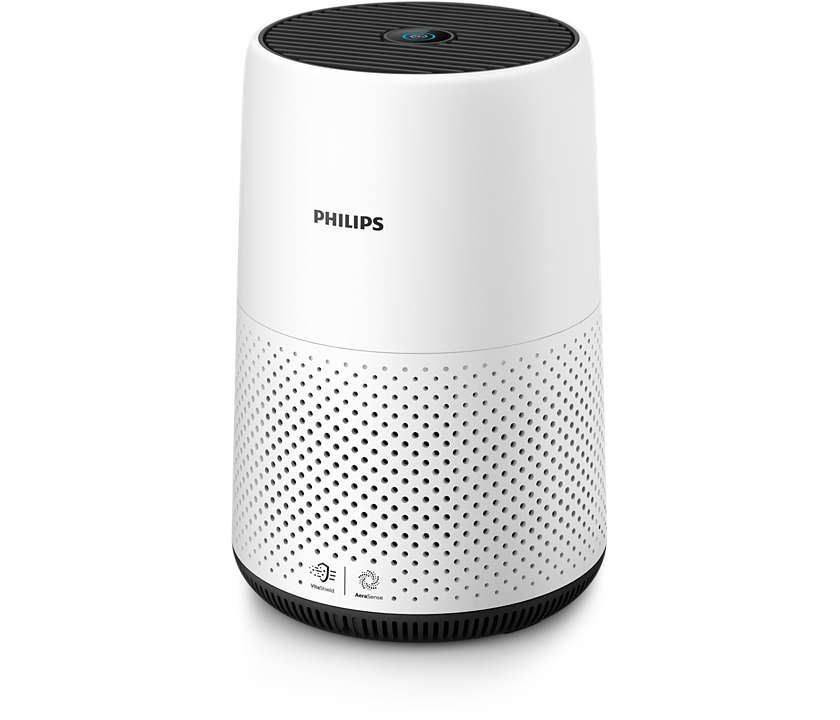 Price: ~RM689.00
Another device without any advanced controls, the Philips AC0820 is designed for users who want minimal hassle in moving their air purifier around and setting it up each time. Using advanced technology, the AC0820 analyzes its environment and automatically selects the most appropriate parameters for its operation. Users just need to turn it on and can easily forget about it afterwards.
Panasonic F-PXJ30AHM
Price: ~RM449
A balanced design that brings style and convenience to the table, the Panasonic F-PXJ30AHM works great for clearing small to medium-sized rooms of pollutants and keeping the air fresh. It has a sleep mode and automatically adjusts its fan speed according to the current contamination level of the room. The control panel may seem a bit outdated compared to other models in this price range, but it still gets the job done.
Deerma F370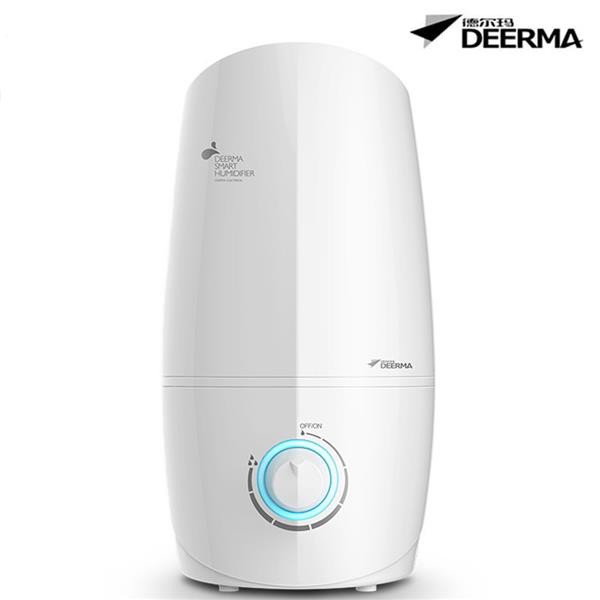 Price: ~RM80
For travellers with irregular sleep patterns, the F370 by Deerma offers a lot of convenience with its adjustable mist volume. This setting allows the purifier to cleanse the room more thoroughly during the day, allowing users to sleep comfortably at night without having to run the device during those hours. It's small and portable and is also one of the cheapest devices in its category.
Blueair Blue Pure 411+
Price: ~RM699
Blueair's Blue Pure 411+ may not offer any advanced features or a particularly stylish design, but it gets the job done better than many models in its price class. It uses a carbon filter and additional prefiltration to improve its efficiency and can easily cover rooms of up to 200 sq. ft. Light sleepers will appreciate its silent operation and easy controls. It also comes in several colour patterns that can make it easy to fit into any environment on the go.
Coway AP-0111LI
Price: ~RM698
The Coway AP-0111LI is designed for cars, but many users report that it's a perfect option for smaller rooms as well. With a 2-stage filtration system that captures most particles and microorganisms and its relatively silent operation, it's great for use on the go. Active travellers should take the opportunity to purify the air in their vehicles as well, as that's where the AP-0111LI really shines. In addition, the model is designed with easy filter exchange in mind, requiring minimal interaction from the user.
Nobico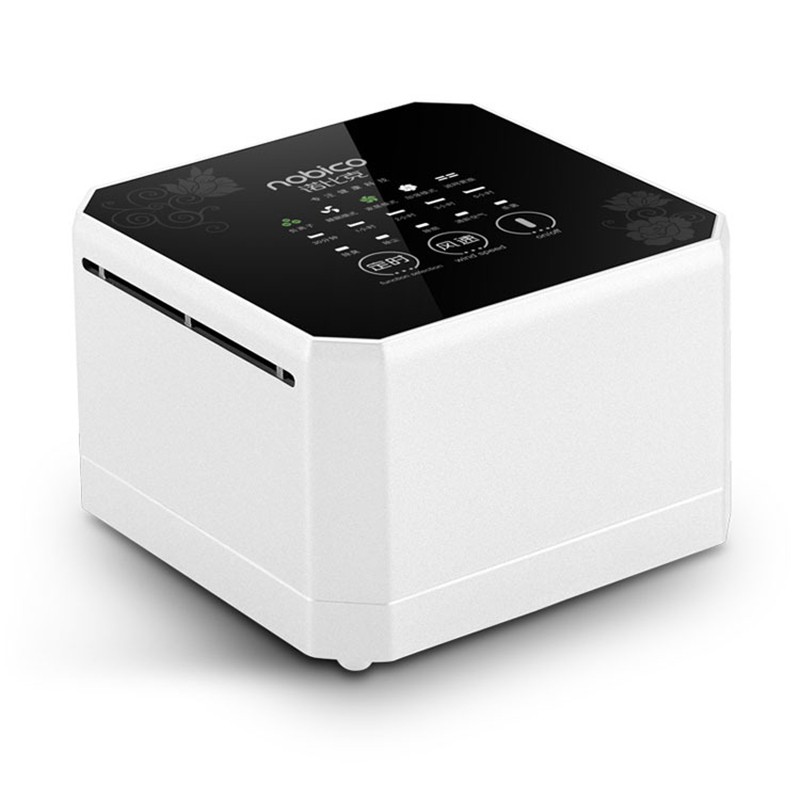 Price: ~RM87
Nobico's unassuming design and low price might turn off some buyers. However, the device actually offers quite a lot for its price and is one of the best portable air purifiers on the market right now. Its filtration system uses an advanced design that includes a HEPA filter and has a relatively high level of effectiveness. It also comes with several speed settings, including a fast purification mode that can reportedly cleanse a room significantly more efficiently than other models – though at the cost of higher power consumption.
Looking for a Good Alternative Option?
Didn't find anything suitable in the above list? If you're willing to compromise some compactness, Cosmo's Prime is one of the best options you have right now. Designed with maximized purification efficiency in mind, it's one of the few devices on the market that can cleanse a room of small and large particles effectively, while also operating at a low noise level. The unit is not significantly larger than most portable models on the market but still isn't designed with portability as a primary goal. Buyers who don't mind the slightly larger size will appreciate the cleansing power of this model.